curricula vitae
class home pages:
GEOL1012 Intro Geology for Scientists (Fall 22)
GEOL5703 Tectonics Seminar (Fall 19)
FYS001-049 Mtns Made Modern America (Fall 18)
Web of Science ID
ORCID: 0000-0002-1698-0408
collaborative project pages:
Applied Geophysics Software update page
blog and COVID diaries
Mac PaleoMag (updated 5/15/20)
web earthquake pages
mapping software (ANCIENT)
Craig H. Jones
Fellow, CIRES, CU-Boulder
Welcome to my website. My research focuses on the tectonics of the western United States, combining techniques from seismology, tectonophysics, paleomagnetism, field geology, gravity, magnetics, and structural geology. Resources related to this work can be found through the links at left.
Potential graduate students please read this!
---
The Mountains that Remade America: Available now. Errata here.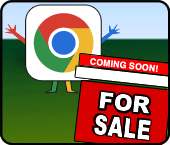 Today's Joy of Tech!